October 14th, 2014 at 8:46 pm by
Don Paul
under
4 Warn Weather
On Thursday of this week, NOAA will issue its annual Winter Outlook.  The third Thursday of all months is when the National Weather Service's Climate Prediction Center issues a new 30 and 90 day outlook, with semi-experimental outlooks in 3 month groupings out to a year. My impression is NOAA management sees making this particular outlook as more newsworthy is a chance to garner needed public attention on the work NOAA and the NWS does for all of us, at reasonable costs.  My educated guess is that NOAA will continue to favor a milder than average winter over all of the northern states, with a weak 33% probability of milder than average temperatures in our region. The reasons for such an outlook are many and complex. A couple of models which forecast trends over several months in advance do weakly favor milder than average temperatures continuing from now through most of the winter. Here is a link to the last November-January outlook issued back on September 18th: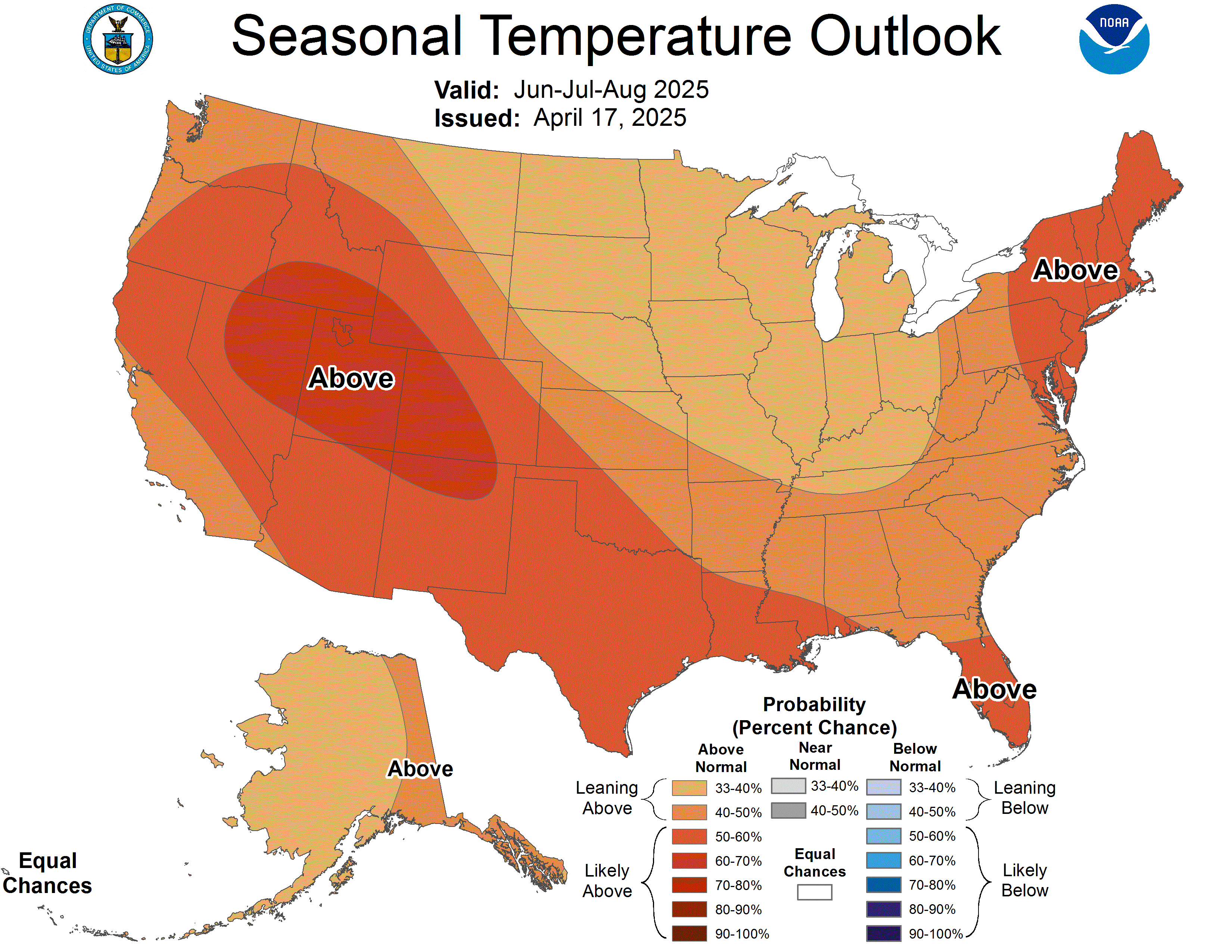 There is an estimated 60-65% probability of el nino conditions developing between now and November. El nino occurs when warm equatorial waters normally found in the western Pacific oscillate farther east, changing the path of the subtropical and polar jet streams, which steer our air masses and storm systems. Since that probability still exists in the newest el nino (El Nino Southern Oscillation) forecast, my guess is that NOAA will stick fairly close to their September outlook for November-January outlook.
BUT there are other variables which may come into play that could change this mild trend. First, el nino is expected to be weak. While a strong el nino IS correlated with warmer and often drier conditions for our region, a weak el nino is NOT correlated with thse milder conditions. In fact, National Weather Service Buffalo Meteorologist Robert Hamilton has done some extensive statistical research on this. He has found that 18 out of the 20 coldest (not necessarily snowiest, but coldest) winters in WNY since 1950 have occurred either with a weak el nino (which is what is forecast) or neutral southern oscillation conditions (which is the current condition). That doesn't mean there is a high confidence forecast for a colder winter. It means there is a chance that the national NOAA outlook may paint with too broad a brush. MAY.
And, then there is an even more complex scenario. A private sector scientist who has been affiliated with MIT, Dr. Judah Cohen, has found that in years where October snowfall in Siberia (of all places!) is above average, that can make for a colder, snowier winter in the east and in parts of Europe. Here's how: When snow covers much of Siberia in October, beyond the normal snowfall, a large arctic ridge of high pressure forms in the Siberian basin. Because this arctic air cannot press far to the south due to tall mountain barriers, it pushes east as a dense air mass and sometimes spills over the polar region into North America (this is called cross-polar flow). This can force the polar jet to dive to the SE across parts of central and much of the eastern US. Another oscillating index, called the Arctic Oscillation (quite different from el nino, briefly described above) goes into a cold (negative) phase in this type of a pattern. The "snowmaggedon" winter of 2009-2010 in which Baltimore actually received a little more snow than Buffalo appears to be linked to this October Siberian surplus snowfall. Some meteorologists are paying early notice to what's happened so far this month. Judah Cohen has developed what he calls a Snow Advance Index tied to Siberian snow in October. Here is what it showed as of the end of last week:
As of October 11, Siberian snowfall is ahead of where it was during the last 5 years, including the "snowmaggedon" year.
And here is the departure from normal as of yesterday from the widely used Rutgers Snow Lab (no, that lab didn't exist when I was there…we were still using punchcards
):
The area in purple is where snowfall in Siberia is above average for the month. Remember, the cold air over that snowpack cannot cross the mountain barriers to the south.
The reason for all this verbiage is this: even if NOAA states Thursday warmer than average temperatures are still expected over much of the US this winter, my confidence is not that high. On their maps, EC stands for Equal Chances–that is, there is insufficient evidence to determine above or below average temperatures and/or precipitation. I personally see our region in more of an EC situation. If el nino becomes unexpectedly stronger, I will change my mind. If that snowfall in Siberia is no longer excessive at the end of October, I may change my mind. But in the latter case, there are still other variables which would allow colder outbreaks to develop at times.  The OTHER bottom line: no one really came close in predicting the brutal winter much of the midwest and east suffered last winter. So…keep your knees loose, gang! It's really too soon to make such an outlook. I have the feeling the meteorologists at the CPC/Climate Prediction Center would prefer that NOAA doesn't reveal their public hand with such fanfare in October.
---